About
The team at Matched Bets has over 30 years experience in the betting industry and another 10 years experience creating one of the leading online sports betting affiliate websites.
We've made it our goal to spread to the word so people understand what a great opportunity matched betting presents. It's not a get rich quick scheme and we'll never suggest that it is anything other than a surprisingly simple way to earn some extra money.
£500 per month could be earned for 20-30 minutes work each day and dedicated matched bettors can make over £20,000 per year TAX FREE for what is no more than a part-time job.
Matched betting is a way to make an expected profit from bookmaker offers and earn an extra tax-free income. It's available to anyone over the age of 18 with access to the internet.
The association with betting is stopping loads of people from making some easy money. Yet matched betting is simply the legal exploitation of free bet offers.  There is no need to be discouraged by betting odds and terminology, we will explain everything you need to know in the simplest of terms.
There are people trudging to work every day for the minimum wage who are required to have more skills than needed to earn their hourly rate in a few minutes matched betting. And, what could be better than being able to earn this money from home or while you are on the move?
Things are made extremely easy by our simple to follow step-by-step guides for every offer, meaning you will always know what you need to do next. You can also learn more about matched betting through the extensive articles in our Information Centre, so everyone will be able to get started no matter how much you know about matched betting coming in.
We provide all of the tools you could possibly need to make money, including our bespoke OddsMatcher and Acca Backers tools. As well as New Customer Offers, we also provide a full list of Existing Customer Offers, so that our members can carry on making an expected profit in the long term.
Also, earlier this year we joined forces with another Matched betting brand "Profit Squad". This means we now have double the man power to build a better service for both sites!
By joining MatchedBets.com today, you can start earning in a matter of minutes. The service would not be possible without our members, so a big thank you to everyone already involved for helping to build this matched betting community.
If you have any feedback or even exciting ideas for new matched betting features, you can contact us: [email protected]
Meet The Team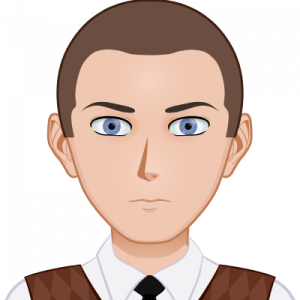 David
Management & Relations
David is a co-founder and helps lead the team.
---
Ben
Development Manager
Ben is a co-founder and oversees content and strategy development.
---
Joe
Head Of Content
Joe is a co-founder and is in charge of the content and training.
---
Scott
Admin & Accounts
Scott deals with all the boring maths figures behind the scenes and deals with any account issues.
---
 Rob
Head Of Marketing
Seen us over the web? Well that will be thanks to Rob! He deals with all the marketing here!
---
James
Support and Calendar Manager
James oversees calendar offer management, Customer Support and he is also a spread sheet king making many of the spread sheets we all use here!
---
Nathan
Master Coder
Nathan is the person responsible for most of the software and tools you see here!